Wadia Ghandy & Co. is one of India's oldest and most celebrated law firms with a pan India presence. Established in 1883, we have been witnessing the dynamic and ever-expanding legal services market across decades.
Focused on the future and mindful of the past, we engineer solutions, intelligently.
Our service style is dynamic and insightful, whether you are expanding globally or strengthening locally. Highly experienced at the intersection of law and business, we help our clients navigate their way through a labyrinth of legal challenges to make astute decisions. We are committed to using our unique legal and commercial skills to shape social and economic change. Our clients repeatedly repose faith in us, for the expert quality of advice we dispense and jurisprudence we exercise. Our prolific team works collaboratively, across practices, to help our clients unlock new possibilities and opportunities and create a sustainable future for their businesses. Our lawyers bring excellent capability and diverse insights to the table. Our partners spend quality time on the mandates they service, contributing with legal and commercial recommendations.
We are proud of our heritage but have a strong sense of urgency to adapt to the rapidly changing needs of the legal services market.
We rely on the integrity of our people, to ensure that the bedrock of our ethos remains intact. Honesty with our clients, expertise with the law, and fairness in thought and action govern our client relationships. The Firm is operated and driven by meritocracy, providing equal opportunity to the best legal talent. We believe in providing freedom of thought and action, making room for our people to grow. Interns and paralegals at the Firm have advanced into partnership positions, owing to adequate exposure and experience.
Strengthening from the inside, with authencity, has always been a Wadia Ghandy philosophy.
At the time the Firm was set up, it was the era of horse carriages and oil lamps during the British raj.
We set up pre-Independence and witnessed the freedom movement.
Independent India was now a reality, the State now enjoying greater power and dominance, laying the foundation of a new India. A distinct legal ecosystem was being built with a personality of its own.
Lawyers and law firms were beginning to see more entrepreneurs and businesses being set up and the body of work was anticipated to grow.
In this era, the Firm primarily serviced clients, whose matters revolved around the money lenders act, letters of credit, conveyancing laws and litigation which was centered around sale and delivery of goods.
The Companies Act governed all businesses and corporations.
Times were simpler, but the government exerted stricter compliance and regulation.
The corporate law environment was highly controlled and stipulated.
Mr. Hamid Moochhala, Mr. Anand Bhatt and Mr. Noshir Sethna came together and laid the foundation for a modern day firm.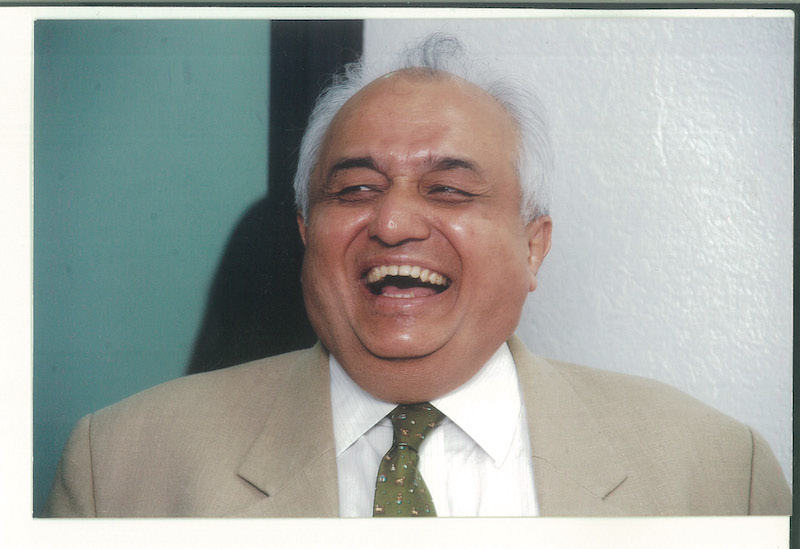 In this era, litigation became increasingly important for banks and financial institutions.
Real Estate became a practice that was swiftly growing, transitioning from individuals to companies, where major development and in infrastructure projects were mushrooming all over the country.
Electronic typewriters were introduced at the Firm in this era.
More institutional and transactional matters were undertaken.
Corporate law remained focused on oppression, mismanagement and contractual work. Businesses overseas (and correspondingly, the law firms overseas) were beginning to recognise India as a country to do business with and business in.
Liberalization was a watershed moment for the Indian economy. Documenting the shift, Indian commerce and trade, saw a surge in investments and new legislation.
FERA made room for FEMA, to facilitate external trade and payments in India. As part of large-scale financial reforms and to give India a different impetus in the global financial ecosystem, the Securities Exchange Board of India was established.
In this phase, the capital and finance markets started developing. Institutional relationships were forged and the nature of legal work underwent a paradigm shift. Foreign law firms started penetrating the Indian market, with an intent to enter into long term partnerships with Indian law firms. They exposed the Indian legal market to new trends, new ways of doing business and technology.
Our Firm stands tall today, with 42 partners and 150+ lawyers and staff. We have a pan India presence and enjoy a formidable reputation with law firms and clients, both domestic and overseas.
We work with regulatory bodies, and are often contributing on policy,
representing clients in landmark judgements and welcoming new investments into India. We have embraced technology and processes to meet changing client
expectations. Client confidentiality, matter secrecy and transparent practices for billing are some of our key initiatives to serve our clients well.
Today, we use a unique combination of our Firm's ethos, modern technology and indestructible penchant for knowledge to propel our clients' growth.